How to use the Web Portal
A short guide on using the On-Demand Transit web portal booking site. The web portal is an alternative to the mobile applications – usable at home on any computer or mobile device.
Accessing the Portal
The web portal is accessed via a
link provided to you by your transit organization
. Check your transit organization's website or contact them to obtain the web address/URL.
Once you have the link – type it into any web browser on your computer, laptop, tablet, or phone.
Signing Up
Enter in your email, then create a password for your account

Select Sign Up to receive a confirmation email

Check the inbox of the email you entered, and select the confirmation link. You are now ready to log in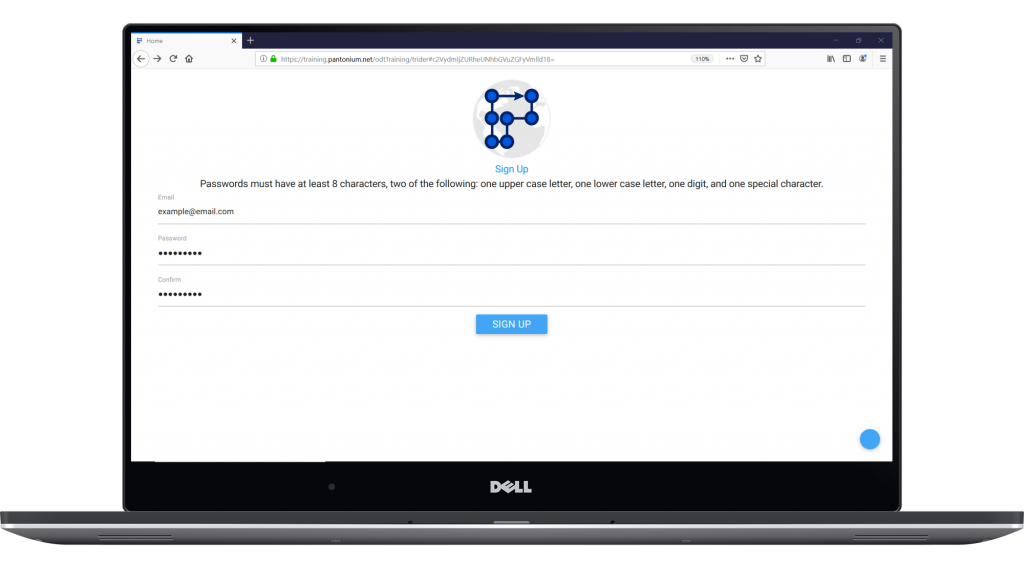 Logging In
Enter your e-mail and password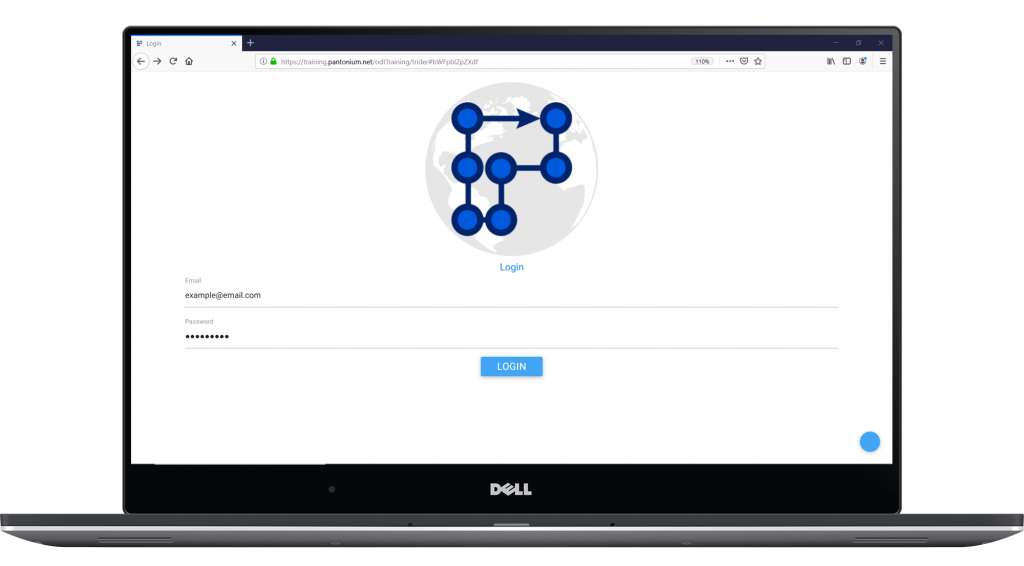 Use the option towards the bottom right if you have forgotten your password
Requesting a Ride
Using the menu button on the left, and select New Ride.

Select your service area, then choose your "From" and "To" locations, passenger count, and the time of your trip.

To choose your "From" and "To" locations, select them from the map, then hover your mouse over the 'star' button towards the bottom right. You can select the 'plus' button that is revealed to lock in your choice. Alternatively, you can search for your stop or location.

The locations you can request a trip to and from will change depending on your service. Some services can book from addresses or points of interest, while others are restricted to only transit stops.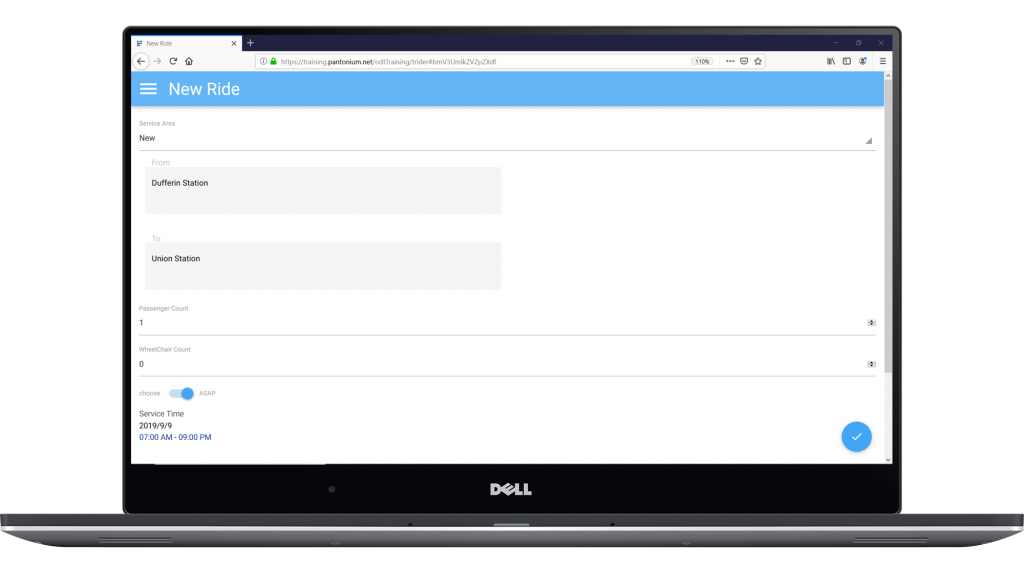 Did you receive a "Service Area Restriction" error?
Service Area Restriction means that your agency has restricted rides between the two stops you selected. This typically means that your trip falls into a different service (e.g. a fixed route bus) – and you should use that service to get to your destination.
Monitoring your Ride
A few hours before your trip is scheduled, your main screen will tell you that your vehicle is coming soon, and present you with an estimated time of arrival

When your stop is the next stop on the vehicle's route, you will get an "enroute" message

As the vehicle arrives, your screen will change once more to display a boarding code. Your driver will board you manually or scan your barcode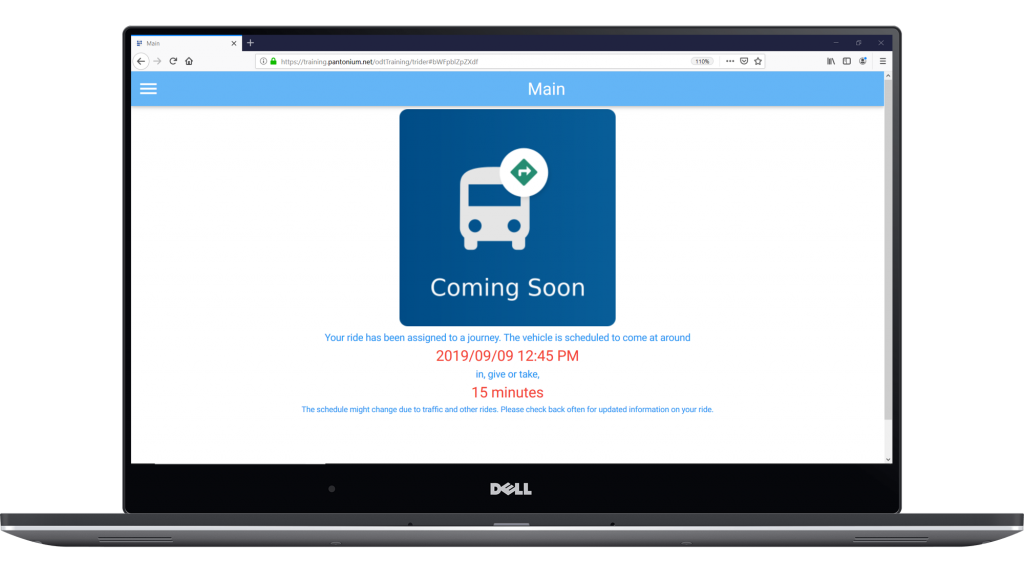 Cancelling & Rebooking Rides
Select the Rides button from the menu. This page is a summary of all your previously booked rides

Select the checkbox corresponding to the ride you want to cancel or book again to see your options

Cancel or book the ride again