How to use the Android App
A short guide on using the On-Demand Transit rider app for Android
Enter your Transit Code

You will need to enter your organization's Transit Code to ensure you're connecting
to the correct transit service.
Visit your organizations website, or ask your organization for the code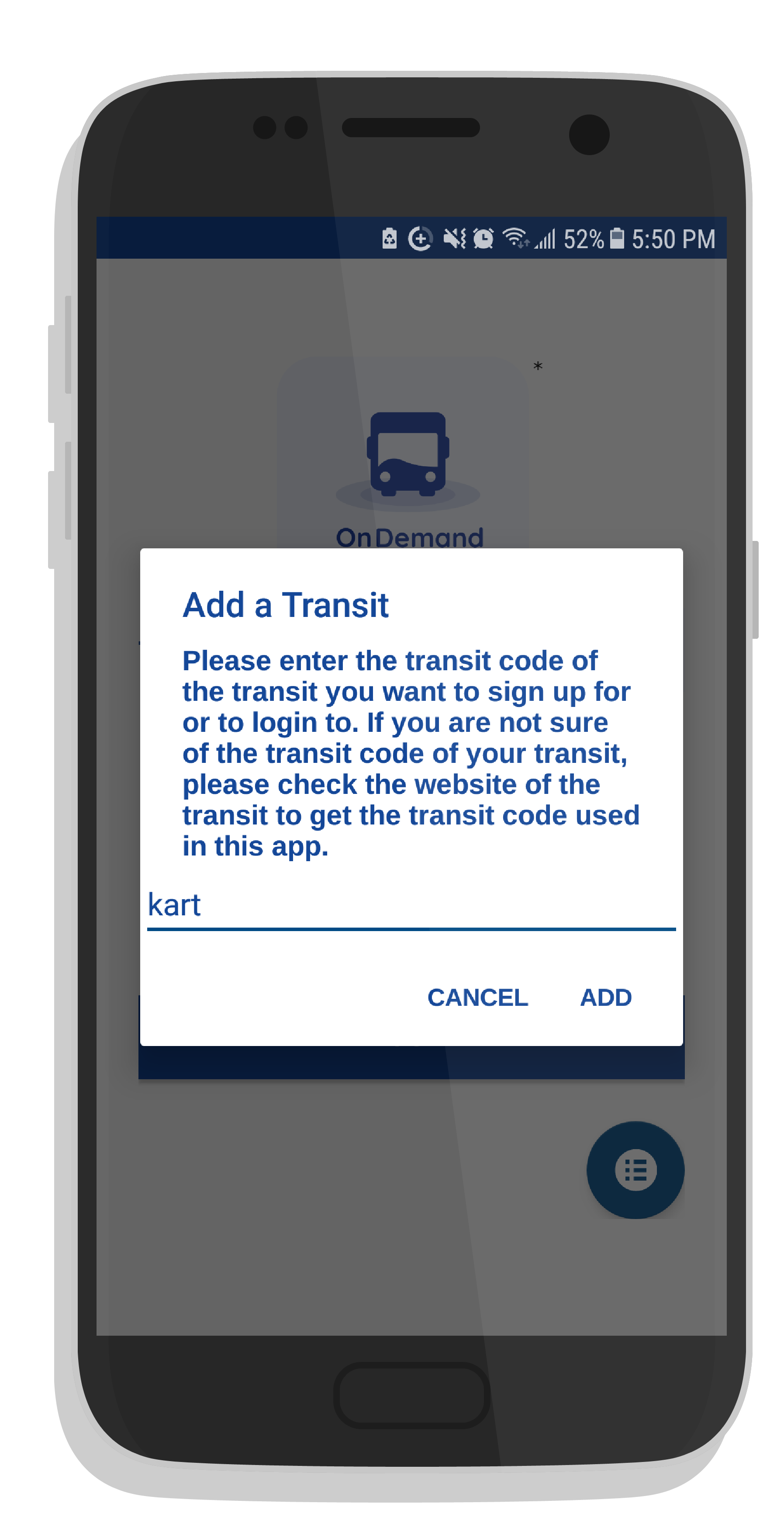 You will only need to do this once!
Signing Up

Sign up with your transit service to get started booking rides under your own account.
Select the icon on the bottom right of the login screen, then select sign up

Review the terms and conditions, then enter an e-mail and password and press sign up

Check your e-mail inbox, and select the confirmation link within the confirmation e-mail
E-mail not showing up? Check your spam folder!
Logging In
Enter your e-mail and password
Forgot your password? Select the menu towards the bottom right for forgotten password help
Requesting a Ride
Open the left side menu, then press new ride. Enter the following:
The number of people riding with you

The time of your ride. You can select ASAP, or a later date. You can even set the time as a pickup time or a drop off time, depending on the nature of your ride.

Press Add Ride to confirm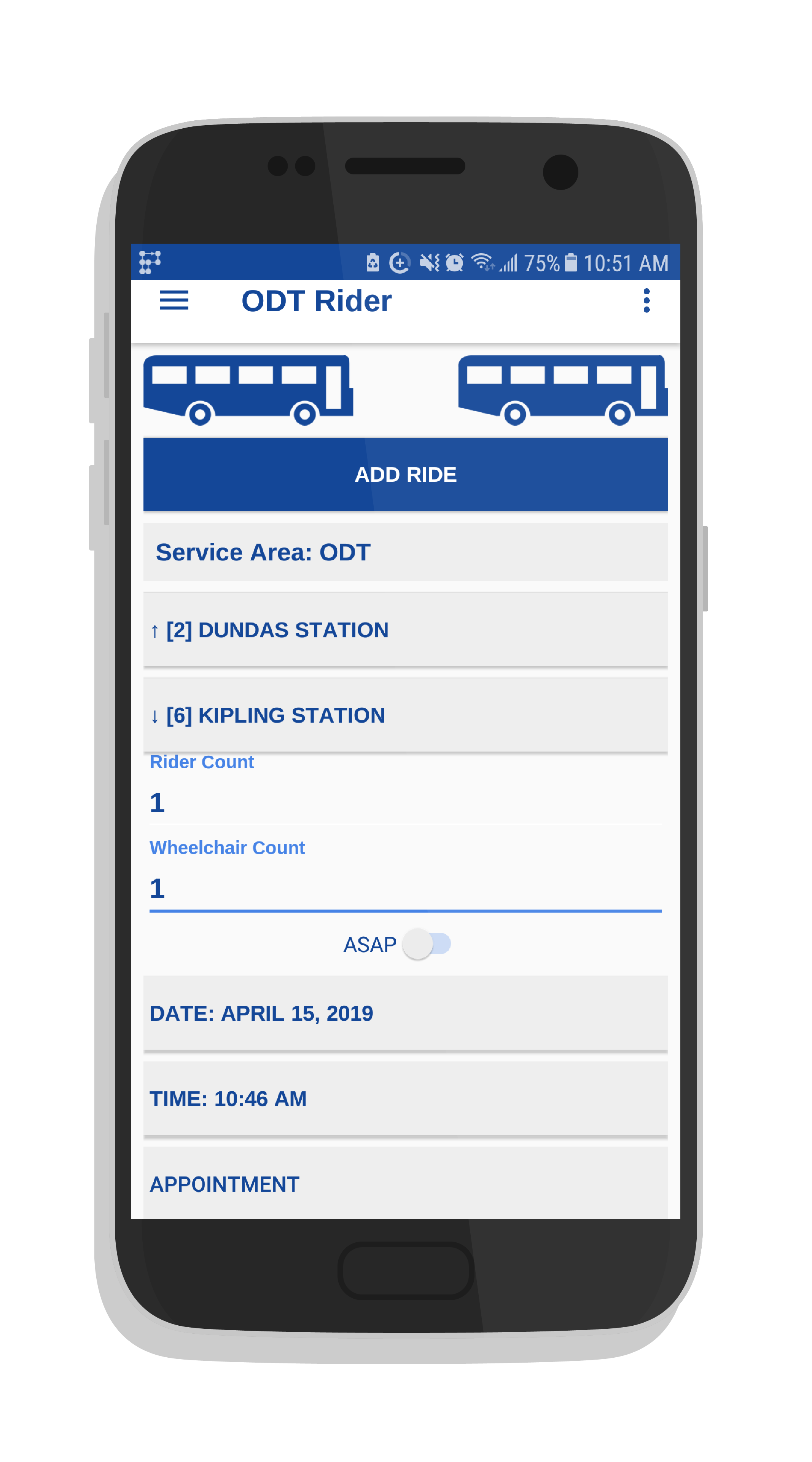 Monitoring your Ride
After requesting a ride, you can monitor it in your app using the
current screen
.
After requesting a ride, you will be assigned to a vehicle.

As your vehicle approaches, your screen will read Coming Soon and give you an ETA.

Once your vehicle arrives, confirm your boarding with your driver verbally or by scanning the QR code on your app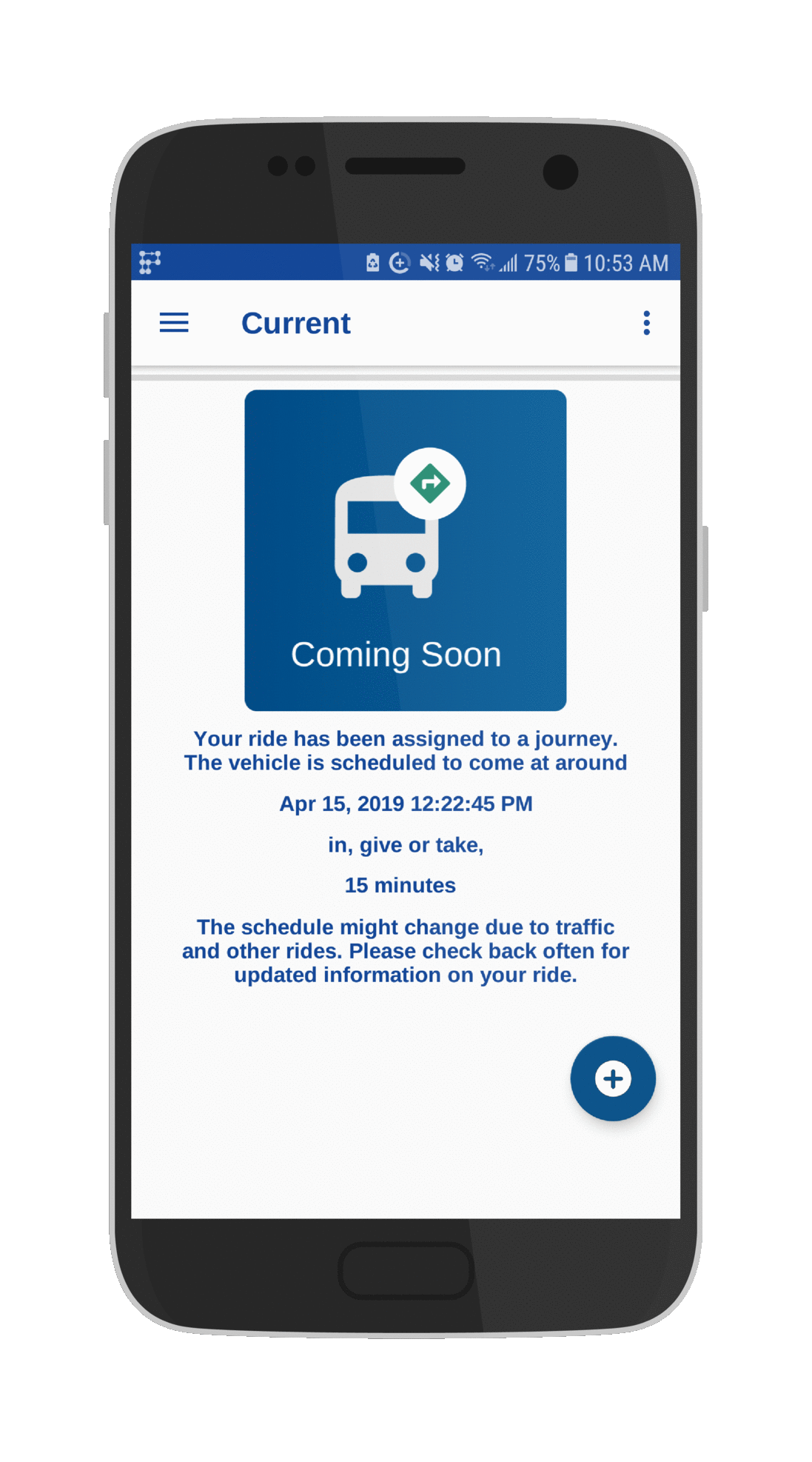 Cancelling & Rebooking Rides
You can cancel a ride at anytime, or re-book rides that were booked in the past.
Navigate to the main menu and select Rides

Find the ride your interested in, then swipe it to the left
For active rides, you'll find a cancel option. For past rides, you'll find re-book and hide options